Featuring Tackk as  a simple way to create beautiful pages on the web. It's your very own page, flyer, blog post, or poster for educational use online and in blended learning situations. One of its most exciting features is the social stream which I'll talk about below.
As seen live online at  MOODLE MOOC4 during my presentation called: MM4: How to Create a Simply Beautiful Visual Libraryonline.
As an online teacher I'm always exploring new environments for our learners, new ways to create content, and new ways to promote social learning in collaborative, brain-friendly ways. I must say that my two main criteria in this search is that the environment or tool (perhaps in this case, environmental tool) MUST be user-friendly and must be very adaptable for student ownership and creativity. I came across Tackk on Scoopit through following Nik Peachey's Edtech scoops and was immediately blown away by its simplicity and novel design concepts.
The Tackk environment has been created as a blank canvas, shape-shifter, class assignment template, materials design board, website, collaboration tool, blended learning tool, social learning agent, viral learning poster – I'm probably cutting my options off by only mentioning 50 ways to use it – there are endless ways to use it but I'll define my ideas within five broad categories, and then the reader can branch off and brainstorm new ideas from aspects of my main ideas.
When I was invited by Dr. Nellie Deutsch to present at MM4 I was exploring the Tackk environment for my own uses, so I thought it would be  exciting to share my ideas about it live online.
You can see my class recording Here:
I also set a Tackk  activity for course participants for Jason R. Levine's  TTO Teachers Training Online, where I presented on Managing Group dynamics Online.
Participants were invited to share their stories in the social stream beneath the Tackk assignment. The beauty of the social stream is that participants can not only comment, but they  can share their answers through all kinds of multi-media and embeddable files. Some participants answered my simple questions with Prezi presentations or with more storytelling Tackk  designs- the power of this feature is amazing and I hope I can begin to touch upon it here today.
So, without further ado, here are my 50 ways to Use Tackk: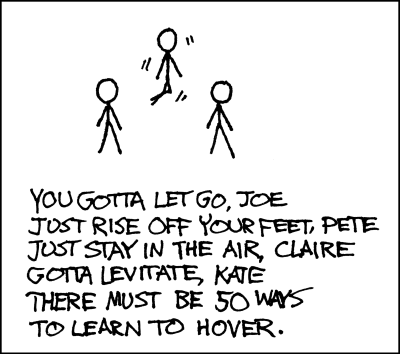 10 ways to use Tackk as a content or Learning Management System.
1) Use customizable link buttons to add multi-media websites to your Tackk class page.
2) Create a linguistic juke box by linking to a famous educational You Tube channel such as ColloTunes.
3) Design class assignments, courses description, or even the full course curriculum on your Tackk board with special imagery or even mindmaps.
4) Create discussions around content using the social streaming features.
5) Design webquests and collaborative projects for students and get them to create collaborative Tackkboard libraries.
6) Embed link buttons to online literature, storytelling and comic websites.
7) Have students create their own personalised Tackk learning environments so that they can 'own' their personal learning environments and link it to the main site you created.
8) Have a button which links to the 'Google universe' for google drive, docs, communities and educational google apps.
9) Embed your Tackk course page into existing LMS platforms you may be operating from, such a WiziQ, Moodle, Edmodo, ClubEFL, Google open class etc.
10) Use your class Tackk LMS to link with other international schools for exchange programmes, sister-school projects etc.
10 Ideas For Using Tackk for class assignments.
1) Create assignments where student should discuss world problems and find solutions to global issues through the social streams you set up for the purpose.
2) Use Tackk for creating language learning assignments through citizen journalism projects. Students use Tackk to create multi-media news stories.
3) Create speaking practice assignments for exam English. Often students are uninspired by photos in course books and typical speaking questions and prompts. Tackk can visualize and energise the whole experience. For example, let's say students have to describe a favourite recipe. Imagine adding delicious looking visuals to a Tackk poster and making the questions and speaking topics come to life. Imagine getting students to video themselves demonstrating recipes and cooking on their own home-made 'cookery shows'.
4) Use Tackk for creating assignments based on English language jokes or funny videos.
5) Use Tackk for creating assignments based on inspiring videos, such as these.
6) Post a controversial topic discussion from You Tube or Teacher Tube on Tackk. Then tell students that they are also guests on the chat show and they have to add commentary in the social stream. This would be fantastic preparation for essay exams, as the topics could be based on exam topics such as family, the environment, socializing, friendship etc.
7) Create a collaborative, multi-media blog post assignment where all students must add their piece to the social stream with their chosen multi-media.
8) Challenge advanced and proficiency students with Ted talk videos linked to challenges and communicative missions to do with speaking, presenting, agreeing , disagreeing, summmarising, converting to other forms of multi-media etc.
9) Create powerful business English multi-media assignments and utilize the social stream for business dialogues, simulation and business roleplay and adding practice presentations through diverse multi-media chosen by your business students.
10) Create collaborative inter-school assignments with other schools around the world. Stage educational events, virtual field trips, and multi-media pen friend streams.
10 Ideas for Materials design using Tackk
1) Use Tackk as a language learning music poster. Create imagery, tasks and links round a theme song or song demonstrating specific words, grammar or concepts. I have a collection like this also using Eduglogster which could be linked into Tackk as a music library for language learning.
2) Create a recipe book o f lesson plans and advice pages for study skills or social/emotional issues similar to those you find on teen magazines etc.
3) Create magazines for teaching language. Appoint students to work on the magazine or newsletter and assign roles; as in real-life news and magazine businesses.
4) Create topic-based mini-websites based on topics you are covering in course books.
5) Create mini, multi-media lesson bytes based on topics students have chosen that are never covered in course books.
6) Create multi-media grammar archives.
7) Create comic-style infographics.
8) Recreate exam-style rubrics in more attractive, user-friendly formats to inspire students.
9) Create collaborative poetry reading and writing learning spaces for students.
10) Create fun multi-media test pages, mission pages, or blank canvases for your students to fill in based on what they have learnt in a unit using their own chosen multi-media.
10 Ideas For Professional Development Activities using Tackk
1) Use Tackk for dividing course participants into teams for peer-to-peer multimedia collaboration. This is a very easy way to keep track of group work on separate Tackk boards.
2) Use Tackk boards for peer-to-peer feedback on assignments.
3) Use tack boards for telling collaborative professional development stories.
4) Use Tackk boards for framing debates and arguments regarding education and orchestrating deep discussion through the social streams. These debates can be hosted visually as hot debate library archives.
4) Use Tackk boards for professional developing brain-storming.
5) Use Tackk for brainstorming ideas collaboratively.
6) Use Tackk boards for asynchronous video demonstrations. Course participants use video or multi-media to share their ideas and experiences on certain topics.
7) Use Tackk as a user-friendly way to introduce multi-media technology to teachers.
8) Use Tackk to create very simple assignments for teachers who are not used to educational technology.
9) Create blank canvas projects to help teachers develop their creativity.
10) Use Tackks for teacher reflection and professional development diaries and feedback systems which have inbuilt peer-to –peer support enabled through the social stream.
10 ways to promote Educational Campaigns using Tackk.
1) Design a powerful message with Tackk's multi-media features and utilize Tackk's viral capabilities across educational networks through social sharing.
2) Promote your school through sharing details ,images and videos of your projects and initiatives.
3) Promote your educational leadership skills through encouraging teachers to contribute their intellectual & inspirational ideas to your Tackks through social streaming.
4) Dare educators to stand up and be counted on various educational topics through designing irresistible flyers that reach the heart and demand action.
5) Initiate global brainstorming campaigns and build social movements that surpass political gridlocks in education.
6) Brighten up your PLN networks by sharing jokes and stories through Tackks that fly around the networks and lighten up a teacher's day.
7) Brighten up your newsletters or online course marketing work with Tackk's attractive multi-media designs.
8) Use Tackk as a marketing storyteller. Humanistic marketing is all about generating word of mouth inspiration through stories that tap into deep human needs.
9) Highlight your teaching niche by designing stunning lesson plans with Tackk and embedding them onto your teaching website.
10) Teach your students how to enhance their own digital and social /inter-cultural group dynamics by starting student movements through social clubs, school newsletters, school.
Here is the Tackk Flyer I designed to go with this article: I'll leave you to ponder the question below: Have fun;)
……and remember:
"We are all creative. Creativity is the hallmark human capacity that has allowed us to survive thus far. Our brains are wired to be creative, and the only thing stopping you from expressing the creativity that is your birthright is your belief that there are creative people and uncreative people and that you fall in that second category."
Shelley Carson, Your Creative Brain
If you want to learn more about being creative find my list of must-read books here:
5 Inspiring books for teachers to read this summer:
More related links:
How attractive is your online learning environment?
The importance of imagery in ebook and materials design.
Thoughts on visual design inspired by global educators.
Finally, a little advice on dealing with external sites and multi-media.
Although I'm featuring Tackk here, you can learn a lot from the ideas presented for all kinds of learning situations with various multi-media tools – it's up to you to experiment, design and create whatever suits your learning situation in whatever environment works for you.
Also, a nice reminder from colleague and mentor David Deubelbeiss is that we should keep back-up of materials we create on external sites.
"Can what you export be presented and used in a standard format offline?"
David
Therefore, we can use these tools wisely if we remember to save our work offline too.
Who knows?
You may even collect up enough material to publish them in book form;)